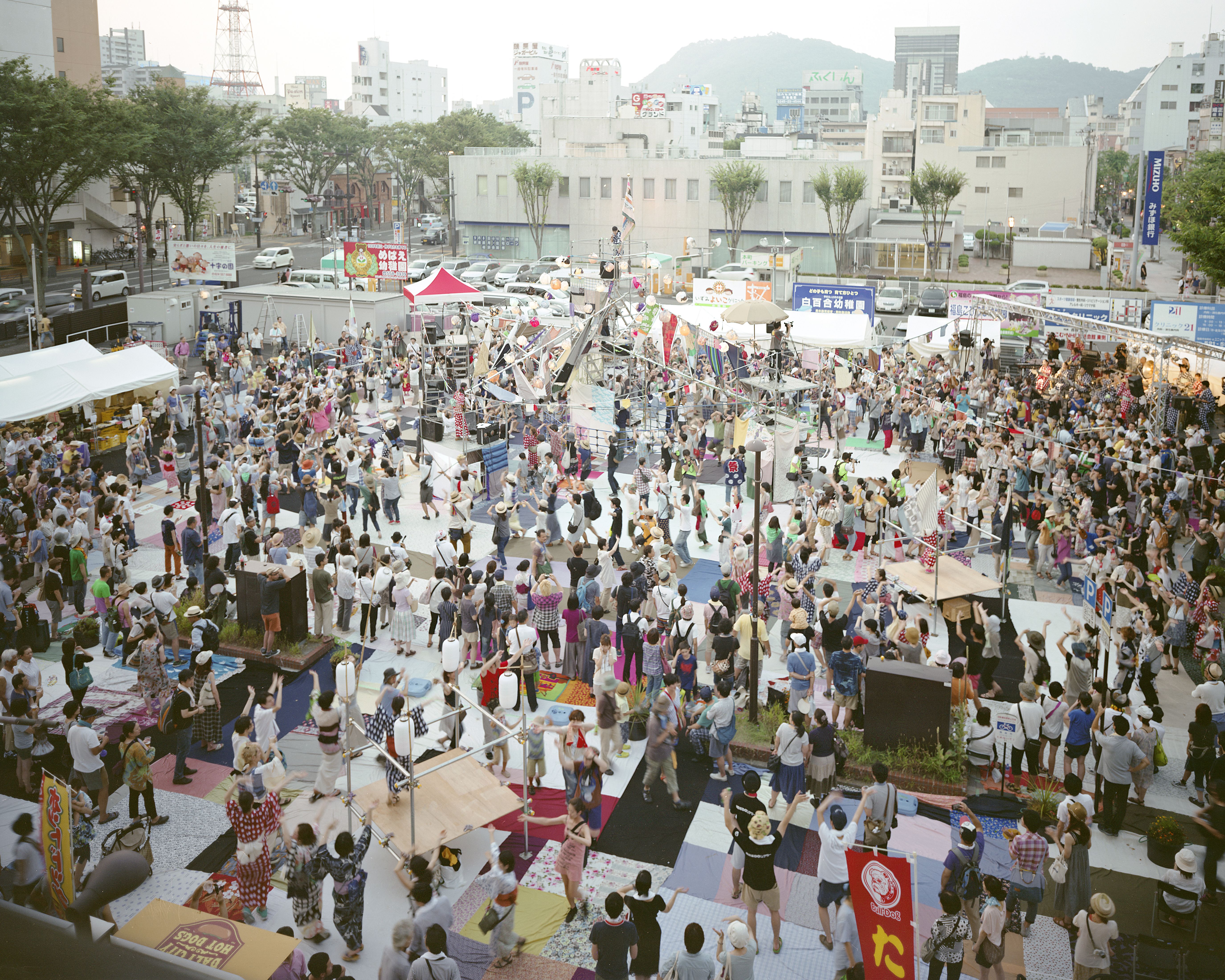 Region×Art Viewing:Festival in Future, Festival Today
Project of producing our Song and Dance
Currently, the traditional arts and local festivals are being recognized as passing down appealing local culture and history in various parts of Japan again.
We'll hold a viewing program to watch valuable festival video documents which are selected by Contemporary dancer, Natsuko Tezuka who has  been researched local performing arts in Japan and Asia.
Program will be held in Japanese only.
Navigator : Natsuko Tezuka(Dancer/Choreographer)
Documents Programs:
Iwatono housou odori(Kagoshima city)
Rokucho(Tokunoshima, Kagoshima)
Festival FUKUSHIMA!2015(Ikebukuro,Tokyo) 
BonDance / FUKIAGE-SAKYU-ONDO 2012 Nakayama Camera(Hioki City,Kagoshima) etc…
---

Information
Date :  June 18, 2016
Hours :  14:00〜16:00
Admission :  Free   
Capacity:  30 (Booking Required)
Cooperations :   OWLSPOT, Satsuma-Cho, Project Fukushima!
Organizations :  Kagoshima City
Planning and Production :  KCIC Art Division
                      (Kagoshima Cultural Information Center)
Now Book by telephone, Email and comming to KCIC 
                         Your name/ Your Age/Your Email address
                         Your telephone number
Inquiries:    Kagoshima Cultural Information Center (KCIC)                      1F, 1-2, Yasui-cho, Kagoshima-City
                       Open: 10:00-18:00 
                      (Closed: Sundays, Wednesdays)
                          Tel:099-248-8121 
                          Email : information@kcic.jp    
                          Web : http://www.kcic.jp
Photo.SHIIGI Shizune  Festival FUKUSHIMA!Noryo Bonodori 2013